Branding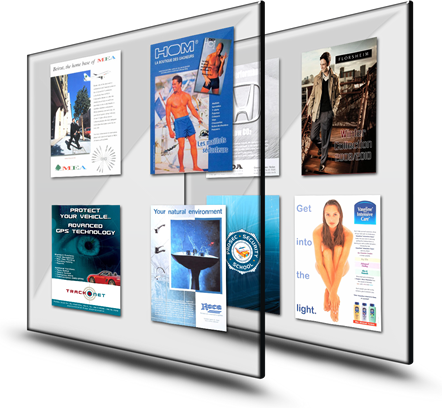 Graphic Design
We believe that design is the mirror of your business.
The designs of your brand and marketing materials need to be more than just pretty; they need to be effective as well. The logos, marketing materials and websites that we create have the job of stimulating and sustaining growth in any business.
We are committed to providing original thinking, innovative ideas and advanced graphic design to meet your special needs. You'll get a blend of marketing expertise, artistic creativity and technological innovation. Our creativity flows freely, but always with your strategic goals in mind. We do not sacrifice your success for the purpose of artistic self-indulgence. Our goal is to tell your story in a powerful and compelling fashion.
Whether it be online or on a bus, we put it right in front of your target audience.